The unmistakable taste of clean, we've got it down cold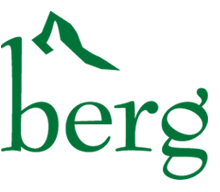 Established in 1985 and based in Newfoundland and Labrador, Canada, 2001 Investments Ltd. is a successful manufacturing company. In 2005 it formed a new division called Berg Water, a luxury brand of bottled water.
At Berg, we consider Newfoundland one of Canada's best kept secrets. The ruggedness of the weather is compensated by a wild beauty like no other. The remoteness of the island has made Newfoundland one of the most pristine environments on earth, untouched and unspoiled.
The natural beauty of Newfoundland and its distinctiveness inspired us to create a product as unique and special as this place. We worked with local artists on the design and production of a package that was able to represent nature and purity with an added touch of the coldness of the North. The combination of a unique design for a unique water brought Berg to life and from the moment of its conception it has attracted attention from all over the world. Berg has been displayed in Europe, North America, the Middle East, Asia and New Zealand, receiving flattering praise wherever we go.
Such a unique product has been designed for the selected high end market. Berg is the perfect companion in an exclusive setting. It is a product that differentiates itself from the rest of the waters not only from its elegant and distinguished packaging but also from its content. As a bonus, it is a nice piece of conversation.
At Berg, we are passionate about our product and pride ourselves on our commitment to quality. 
Our vision is to make Berg a Canadian top export.
From our world, to yours.

 


Phone 1.709.364.7524

1171 Topsail Road
Mount Pearl, NL
Canada A1N 5G2